Strawberry and chocolate delight tart
This is my 3rd post for our 5 Ingredient fix challenge in my blog.I feel so happy to do this post and thank my fellow bloggers and non-bloggers who are the part of this challenge and their support to this challenge.
This time my elder daughter and my friend suggested the ingredients for the challenge.The 5 ingredients are:
STRAWBERRY OR ANY KIND OF BERRY

CHOCOLATE

CREAM

HONEY

WALNUTS
Have to prepare a cold dessert for ex; an Icecream,mousse etc......not a juice or smoothie and dedicate it to your kid to celebrate their summer holiday.
I don't get an idea what to make,I take off all the ingredients needed for the challenge from the fridge.Suddenly my recipe ferrore rocher tart came into my mind,Why not to make a tart filled with fruits and chocolates and this time I give the variation of making the base without flour and baking but with crushed darkfantasy biscuits.My younger daughter helped me to make this recipe.A yummy and delicious tart recipe follows for you.......
Chocolate mousse:
chocolate mousse
Ingredients:
Chocolate-100 gms,chopped
Cream-100 gms
agar agar jelly-1 tsp melted in 1/4 cup hot water
Method:
Heat cream and add to chopped chocolates stir well till it dissolves,cool them.Add the melted agar agar jelly to the mixture just before assembling.
filling
Strawberry-Honey jam filling:
Ingredients:
Strawberry-3/4 cup
Honey-1 tbsp
Demerara sugar-2 tbsp to 1/4 cup
Crushed walnuts-2 tbsp
Method:
Mix all the ingredients in a pan and cook them till it form like a jam consistency.
Strawberry marmalade:
Ingredients:
Strawberry-1/2 cup

strawberry marmalade
sugar-2 tbsp
orange juice-2 tbsp
Method:
Mix strawberry,orange juice and sugar boil for 5-10 mins,but the strawberry should not over cook.
Tart Base:
Ingredients:
Dark fantasy choco fill biscuits-500 gms(remove chocolate cream from the biscuit and crush them to a fine powder)
Butter(melted)-2-4 tbsp
vanilla essence-few drops
cocoa powder-1 tbsp
vanilla sugar/sugar powder-2 tbsp
Method:
Mix together crushed biscuits,vanilla essence,cocoa powder,sugar powder add melted butter slowly from 2 tbsp to 4 tbsp to form like a dough. Take a round spring form tin(to remove the tart easily) fill the dough in the base and press down the sides with a round shape box to make a bowl shape.Set in freezer for 1-2 hrs.
Remove from fridge fill one layer of strawberry-honey jam filling then mix agar-agar jelly into the chocolate mousse and pour over the base.Set them in fridge for 1 hr and gently release belt and remove the spring form rim and decorate with whipped cream on sides and arrange fruits.Fill strawberry marmalade in centre and sprinkle walnuts and chocolates shavings on top.
dark fantasy biscuits
remove the cream filling
mix to make a dough
press with tin to make the shape
yummy tart
cut and enjoy..............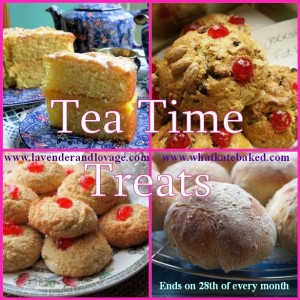 Rolling pins at the ready? GO! <a href=" www.mylivesignature.com="">